Company has always been adhering to the "based on the standardized management, in order to market Recently, PetroChina Hubei Sales Company held the 2021 "PetroChina Open Day" event, and its "Smart Gas Station" attracted everyone's attention. The gas station is located on Panlong Avenue. In addition to smart light sensors, smart payment, smart spray, new energy vehicle charging piles and other facilities, it also uses smart photovoltaic "green electricity", which is the first "green electricity" of PetroChina. "The gas station is jointly built by Rixin & Huawei.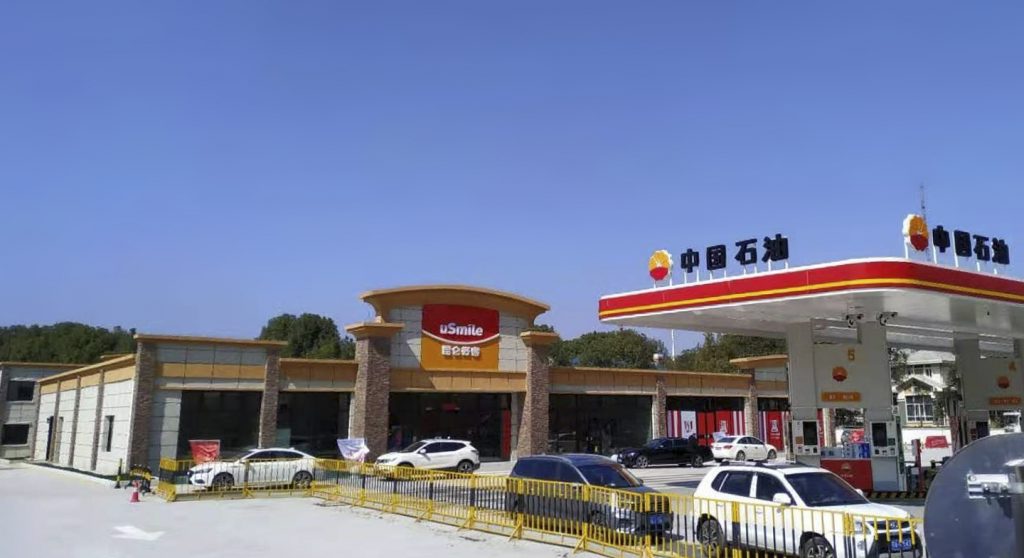 PetroChina Hubei Branch actively responded to the call of "carbon peaking and carbon neutrality", and carried out beneficial explorations in low-carbon energy conservation and emission reduction. The installation of 120-kilowatt smart photovoltaic facilities, with an average annual power generation of 120,000 kWh, can meet the current multi-format self-consumption needs of gas stations, and can save 13,200 yuan in electricity bills every year. At the same time, the average annual savings of 42 tons of standard coal and 104 tons of carbon dioxide emissions over the past 20 years will greatly reduce sulfur dioxide and dust emissions.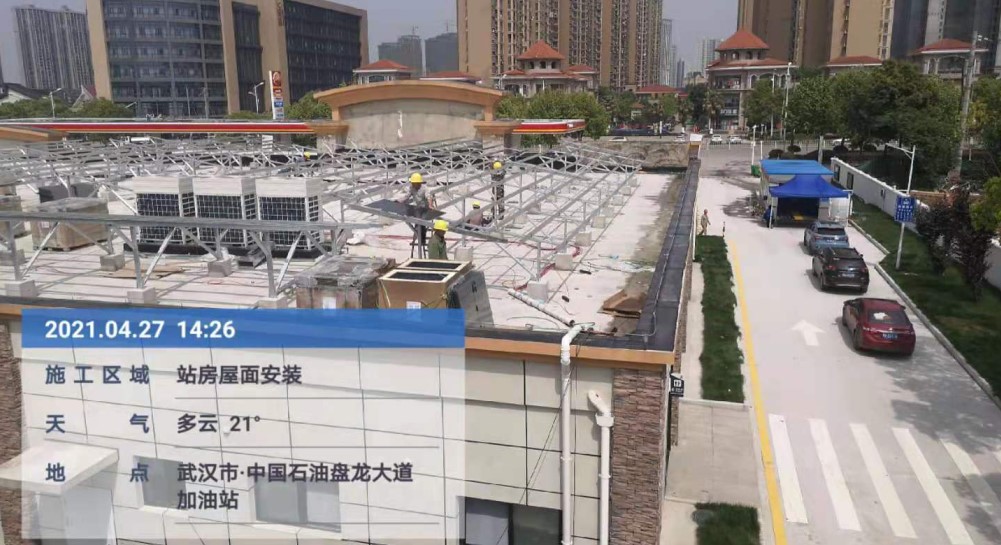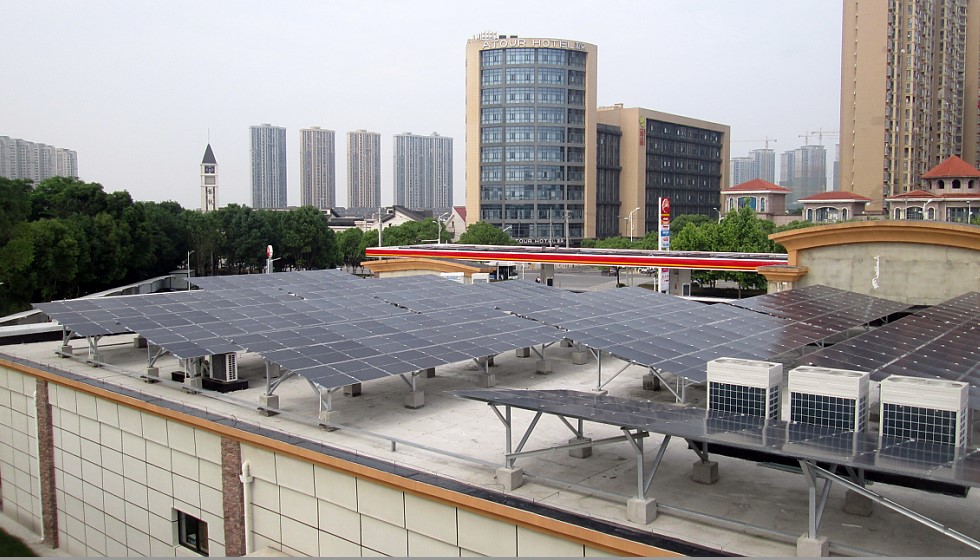 Let's take a look at what "black technologies" are hidden in this system in order to achieve the ultimate security?
01
According to statistics, more than 80% of the photovoltaic power station fires are caused by DC arcing. The intelligent energy controller used in the system has AI intelligent active arc protection function, which automatically cuts off within 0.5 seconds to reduce fire hazards;
02
Rixin Xihe smart module is equipped with Huawei smart optimizer, in case of emergency, the voltage of roof components can be quickly shut down to 0V, improving personal safety;
03
Rixin Xihe modules are different from traditional photovoltaic panels. They are designed in accordance with building material safety standards, have passed 3C and energy-saving certification, and meet Class A fire protection requirements;
04
Unique module-level monitoring, access to the largest intelligent photovoltaic cloud platform and mobile APP in central China, grasp the operation of each photovoltaic panel anytime, anywhere, and accurately locate and solve the fault at the first time;
05
In addition, it is not afraid of shadows and complex orientations, and it can install and generate more power, the installation area is increased by about 40%, and the power generation is increased by more than 12%.
With the advent of the era of affordable photovoltaics, photovoltaic power generation is changing from "auxiliary energy" to "main energy". Rixin Technology will join hands with Huawei and other partners to create smart photovoltaic generators for thousands of industries.