On June 3, 2021, the 15th 2021SNEC Solar Photovoltaic Exhibition was grandly opened in Shanghai, opening a new green and low-carbon era to contribute wisdom. Rixin Technology joined hands with Huawei to appear at this event, bringing you a new digital energy experience and the beauty of photovoltaic buildings.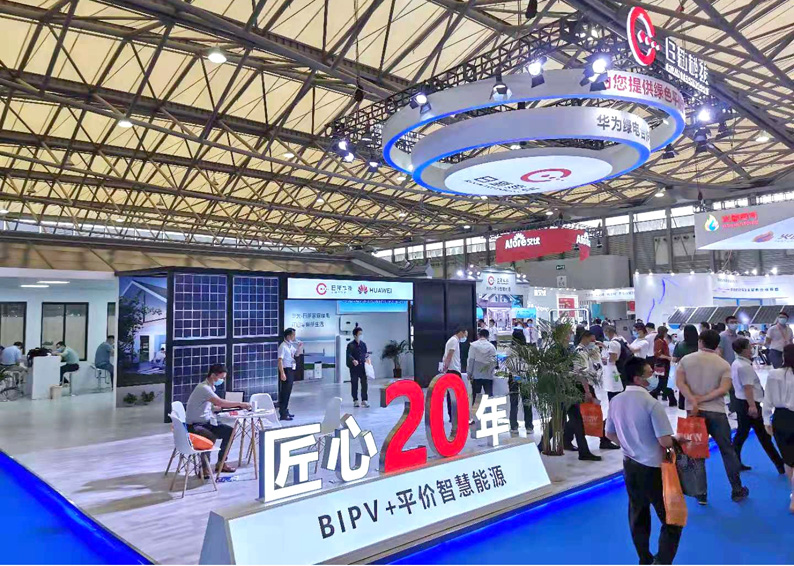 On the first day of the exhibition, Rixin Technology combined 20 years of BIPV practical experience with Huawei's digital energy technology, and jointly released green power system solutions with Huawei for global partners and markets. Xu Jinming, Chairman of Nissin Technology, and Zhang Feng, Vice President and Chief Strategy Officer of Huawei Digital Energy Technology Co., Ltd., delivered speeches respectively. Also present at the event were Meng Shaoyun, General Manager of Huawei Hubei, Sun Chengkui, Deputy General Manager, and Xiong Guoxi, General Manager of South China Region of Huawei Digital Energy Technology Co., Ltd.
Xu Jinming, chairman of Rixin Technology, said that carbon peaking and carbon neutrality have become the consensus and mission of the world, and photovoltaic clean energy will usher in huge development opportunities. Rixin Technology welcomes capable and ambitious partners to join Huawei- Rixin's big green power family. Rixin Technology will continue to firmly focus on the "smart BIPV+" development strategy, continue to create value for customers, and contribute clean and affordable energy to the society.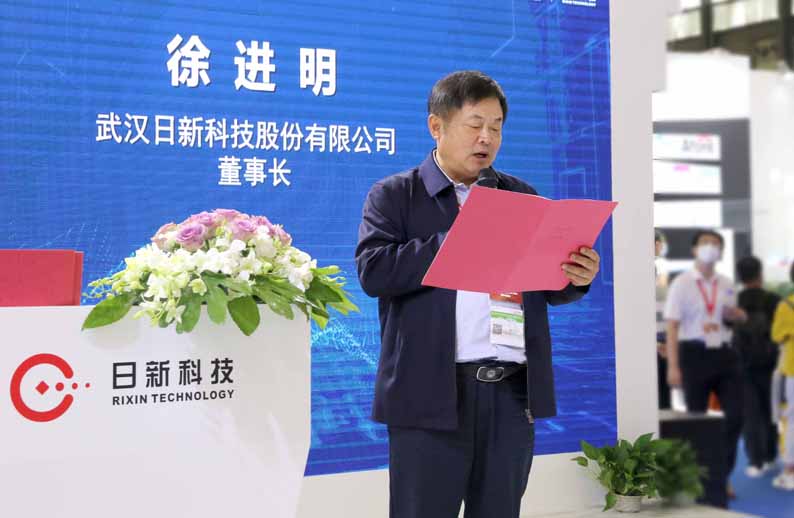 Zhang Feng, Vice President and Chief Strategy Officer of Huawei Digital Energy Technology Co., Ltd., said in his speech that looking back on Huawei and Rixin Technology since 2014, the two sides have had good cooperation in large-scale ground power stations, industrial and commercial distribution, and household use. . I am deeply impressed by Rixin Technology's adherence to the original intention and continuous innovation in the development of photoelectric building integration technology and building material component product development for more than ten years. In the future, we will build a green power system with new energy as the main body, combine the BIPV technology accumulation and system integration capabilities of Rixin Technology over the years with Huawei's products, and focus on realizing the ultimate security of products and investment security of partners.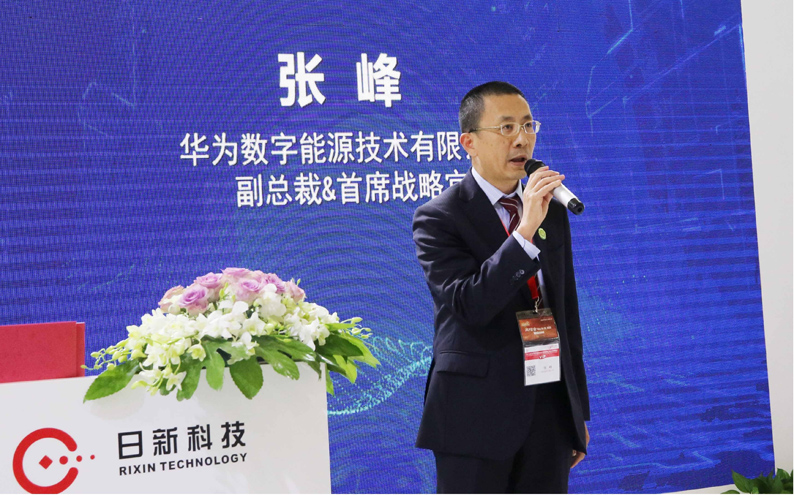 Ding Gao, general manager of China Urban Construction Research Institute, said in his speech that China Urban Construction Research Institute and Rixin Technology have cooperated since 2012, we believe that Rixin Technology's enterprises are credible and its products are reliable. In the next 30 to 40 years, low carbon will become an important part of my country's economic drive and transformation development. He also said to the partners who are about to join the Huawei-Rixin Green Electric family: "Choosing Huawei, choosing Rixin Technology, and choosing the Huawei-Rixin Green Electric system solution will be a career that you will never regret in your life!"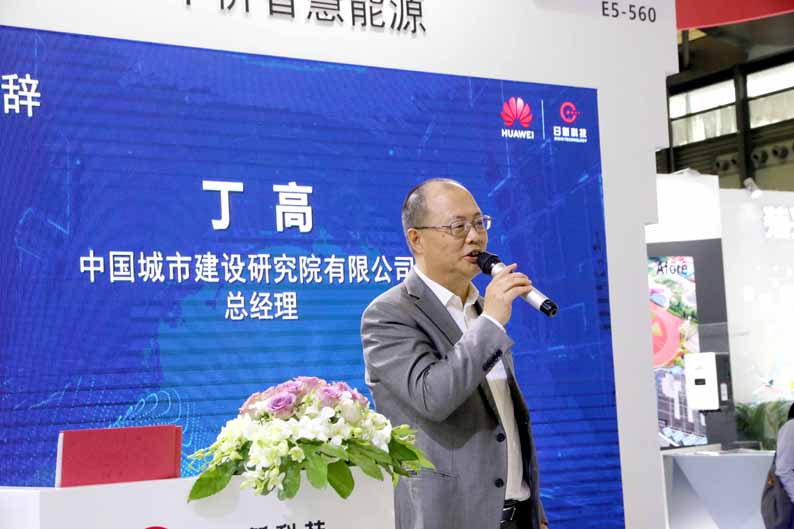 Gao Zhen, Technical Director of Green Power Products of the Intelligent BIPV Division of Rixin Technology, shared with you the Huawei-Rixin Green Power System Solution. The system is mainly composed of Rixin Xihe modules equipped with Huawei's intelligent photovoltaic optimizer, intelligent energy controllers, intelligent energy storage systems, cloud platforms, and Rixin high-performance anti-corrosion brackets. Five major advantages of automation, modularization and digital intelligence. Compared with the traditional photovoltaic system:
1.Intelligent photovoltaic optimizer equipped in the system can realize the AI ​​intelligent arc protection function, and it can be automatically cut off in 0.5 seconds in an emergency to ensure the safety of personal and property;
2.Smart modules of Rixin Xihe are designed according to the green building materials standard, which can meet the Building and photovoltaic double standards, with 30-year power generation guarantee and 50-year service life, it is perfectly integrated with the building, and meets various application scenarios such as roofs, sun rooms, carports, etc., and by using high-performance anti-corrosion brackets, it can save 20% of steel consumption ;
3.Not afraid of shadows and complex orientations, it can install more and generate more power, the installation area is increased by about 40%, and the power generation is increased by more than 12%;
4.Modular design, Rixin Xi and smart modules can be freely combined and combined to achieve full-roof installation , At the same time, the intelligent energy storage system adopts modular blade batteries, each battery is 5 kWh, which can be flexibly combined according to needs;
5.Unique component-level monitoring, intuitively understand the power generation status of each module, and accurately locate the fault immediately Timely solution can also achieve energy management, bring high-end fashion experience to customers, and create maximum value.