Wuhan Rixin Technology shared the construction and concept of China's first zero-carbon park at the 023 Optoelectronic Building Industry (Autumn) Forum and Distributed Optical Storage Integrated Development Seminar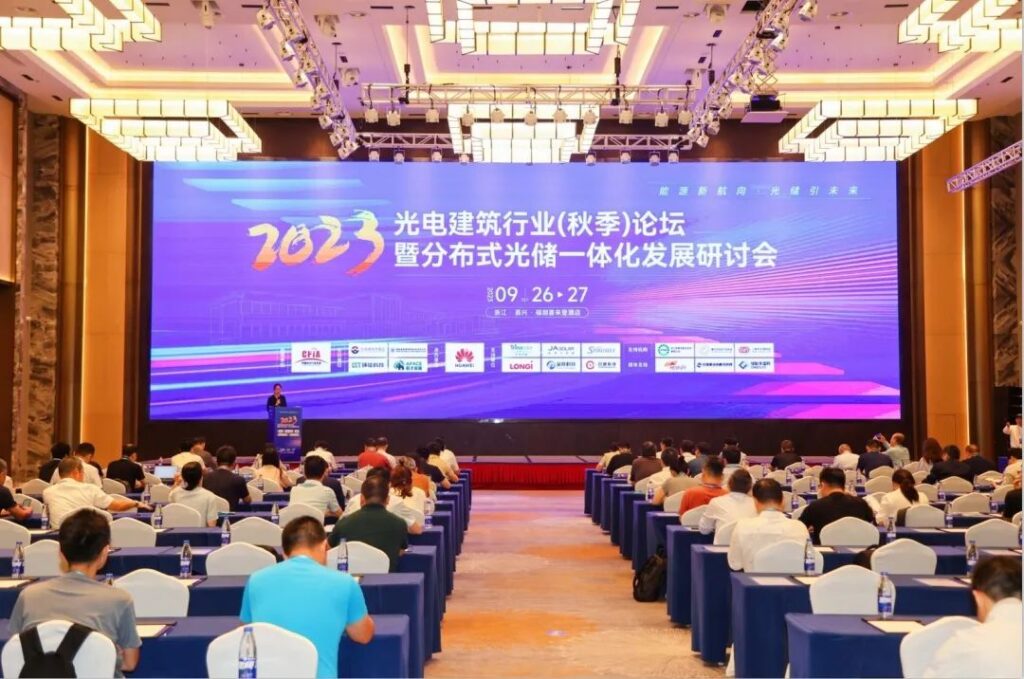 Mr. Gao Zhen, technical R&D director of Wuhan Rixin Technology, shared the theme report "Application Practice of Rixin Technology Photovoltaic Zero-Carbon Park" as a guest of the conference. The theme report showed that the first in the country to pass the certification of the National Building Energy Saving Quality Inspection and Testing Center and obtain the "zero-carbon" Photovoltaic park with "Carbon Park Design Logo".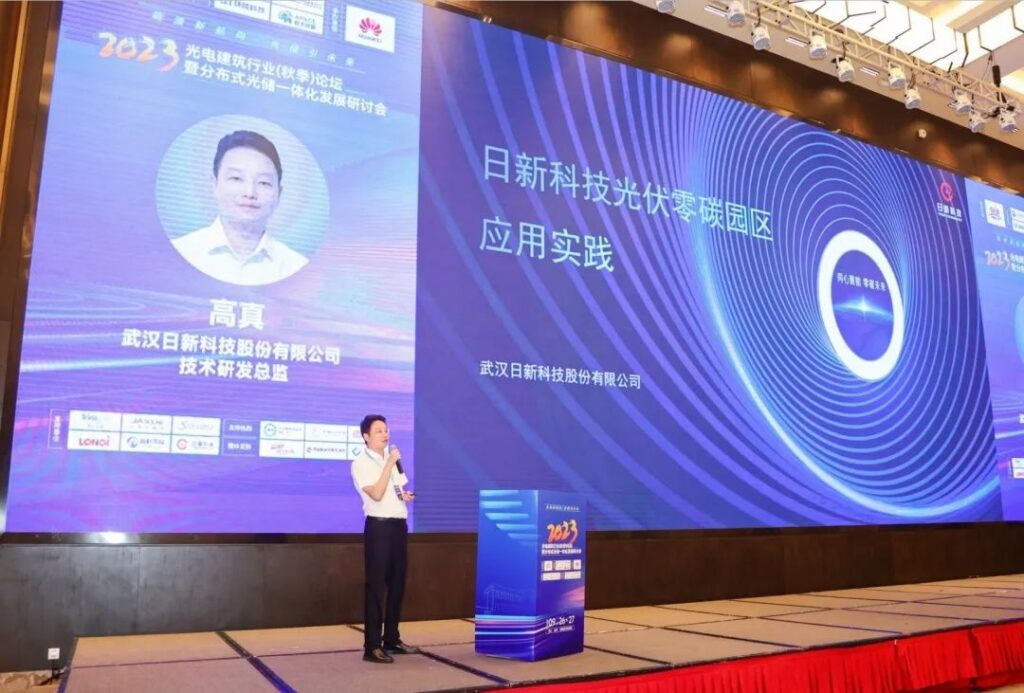 The project is located in Liangzihu District, Wuhan City, Hubei Province, China. It is mainly used for technology research and development, solar energy knowledge training, science popularization exhibitions and conferences in the solar energy industry.
The construction materials of the park are mainly based on Rixin Technology's full range of BIPV products and integrated technologies. With the support of Huawei's digital energy technology, digital smart energy management technology is used to conduct refined management of the park to achieve true low carbon and reduce carbon emissions. emissions contribute